Get in on the ground floor of something great.
Become a Garage Kings franchisee.
As one of North America's top residential floor coatings franchises, Garage Kings represents an unparalleled opportunity for you to participate in the booming $500 billion home services industry.
Our step-by-step formula provides our franchisees with industry-leading training and system support from onboarding and startup through to every phase in the life of your business.
A unique formula for franchisee results.
At Garage Kings, we teach franchisees how to be great business people. With in-depth training, ongoing support, proprietary products and processes, and best-in-class marketing and sales tools, we're behind you, every step of the way, as you grow your franchise.
What is it like to be a Garage Kings franchisee?
Our franchisees share their experiences owning Garage Kings locations across the U.S. and Canada.
A growing industry.
Growing business opportunities.
Trends
North American homeowners are increasingly seeking ways to improve and add value to their homes.
Scale
The home services industry employs more than 5M professionals, generating more than $506B/year in direct spending in the U.S.
Volume
More than 511M home service jobs (16 each second) are completed each year.
A unique process that can help great people become great business owners.
As a Garage Kings franchisee, you can always count on us to have your back through each stage of growth. From onboarding and startup through to growth and maturity, we provide the right training, coaching, and mentorship to our franchisees to ensure your business dreams come true.
Become an expert in every part of your business.
Find the best people. Give them the tools to succeed. And provide the ongoing support to make it happen.
That's how we empower our franchisees. We believe that, through top-notch training and educational support in sales, products, installation, services, and business development, every franchisee can build the business of their dreams.
It's more than an investment in a franchise.
It's an investment in your own prosperity.
Our team of onboarding specialists work closely with new franchisees to ensure a swift and seamless startup process by providing valuable insight and advice every step of the way.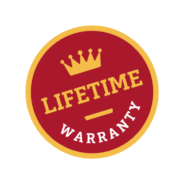 Interested in becoming a franchisee?
Let's get down to business.