Because it's more than a garage
At Garage Kings, we start with the best of everything. The best people, materials, equipment, and processes - and then we help make your garage dreams come true. Together, we'll work to give you more livable space to love.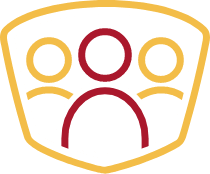 The Right People
We start by finding exceptionally smart, honest, and experienced people. Then we turn that experience into unmatched expertise through an intense period of training.
The Right Service
From our first meeting, to post-installation maintenance, you can count on our team of experts. At every step, we're happy to answer questions, provide information and honest advice.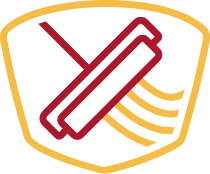 The Right Stuff
The best room starts with the best of everything – people, equipment, and materials. That's why we source high-quality components to create our own commercial-grade products.
Find a Location Near You
What people are saying:
Sean M.
Garage Kings did an awesome job on both my garages. From quoting process through finished product, they were always punctual and professional each step of the way. The crew that came out to do the install did an amazing job and were very thorough even in the cleanup upon completion. I would highly recommend!
Chris B.
Wonderful experience and great results! If you are considering this service to make your garage more beautiful … or considering this over the paint that will disappoint eventually, don't hesitate and contact Garage Kings! Could not have been more happy with how our garage turned out!
Dominic S.
Professional technicians and fast service. Our garage floor looks great!
Stan S.
I'm a developer and contractor by trade. These guys are the only ones I would ever allow to perform work on my home. No cutting corners, no excuses. The job was done right the first time.
Jennifer W.
This is the second garage floor that Garage Kings did for us. The floor is beautiful. I've been impressed with Garage Kings' commitment to customer service and that's a big reason I had them come back. I've had a lot of service vendors to the house for projects and Garage Kings stands head and shoulders above all of them for customer service. I've been totally "floored" by how attentive they are to every detail and won't consider the job done until I'm satisfied. If you use someone other than Garage Kings for your garage floor you've got the wrong company.
Dean B.
Great company. Family owned. Everything was completed on schedule and looks great.
Melissa T.
We used Garage Kings to make the ugly floors in our newly purchased house to showroom worthy! We have had 2 neighbors book them to do their garages as well. Thank you!
Gil B.
The men who did the job showed up when they said they would, were courteous and professional and the garage looks so good I don't want to park the cars in it. We have had a lot of contractors for various projects in the last couple of years and truthfully Garage Kings are the only ones who I would highly recommend.
Gerald C.
The results of Garage Kings doing my garage floor was outstanding. I could not be more pleased. Such a higher quality than regular epoxy coatings.
Judith N.
We have used Garage Kings for two projects at our home. First was for a garage floor in an addition. That turned out fabulous! The crew and their workmanship are top notch. So impressed, we used them for a vault project in our basement. Love the results! Highly recommend them for all your garage/basement flooring needs and/or projects.
Brick L.
The mark of a truly great company is not what they do the first time but how they stand behind what they do in the future. I had a floor done for me earlier this year. I had some issues that were not terrible but I was not completely satisfied. I called their office, they sent someone out to look. The company returned and made the problem a thing of the past. What a fantastic company to deal with.