Garage Kings can help transform your garage into a multipurpose space with our custom garage storage solutions.
Introducing Garage Storage Solutions from Garage Kings
Your garage should act as an essential hub for your home. It's a place to store your car, a different entrance into your home, or a workspace where you can spend uninterrupted time on a project. However, if you plan on utilizing your space for multiple uses, ensuring it doesn't become overly cluttered and cramped should be your top priority. Fortunately, Garage Kings can help you access its untapped potential with our garage storage solutions!
We can help transform your garage into a multipurpose space where you have a place to store everything you need for all your projects.
Additionally, our garage storage solutions can help make your space a viable option to keep the things in your life that, while important to you, are taking up valuable room in your home.
We help you transform your garage into an organizational masterpiece thanks to our garage storage systems.
The Benefits of Additional Storage Solutions​
Homeowners want to find new ways to make the most out of their garage as a place to store their belongings, gardening tools, and more. While your garage may have ample room to store everything, keeping it organized is a different discussion entirely. Fortunately, installing new garage storage systems in your space can yield a wealth of benefits, including the following:
One of the most critical components of garage storage systems remains to maximize your available space to help effectively store tools, equipment, and more. In addition, you want to make the best use of your garage wall panels to give you every opportunity to keep the essentials in your garage organized. Garage slatwall can help you quickly transform your disorganized garage into an organizational masterpiece.
We can help you line your walls with slated garage wall panels to hang tools, tennis rackets, ladders, and more. You will no longer have to dodge your possessions strewn about your fresh garage floor coatings and get precisely what you need faster. Our garage storage solutions have helped our customers maximize their square footage. We can help pick the ideal garage storage options for your unique needs and install them correctly the first time around!
Now that you have decided to make better use of your garage's available square footage with a slatwall solution, you want to make the best use of your investment. While slatwall opens up the potential storage options, you want to do everything possible to maximize the available space as best you can. Fortunately, we offer an array of slatwall accessories to help you customize your slatwall to your specific storage needs.
Our slatwall accessories allow you to tailor your new garage storage solutions to your specific needs.
Whether you have a selection of gardening tools that are taking up valuable floor space, have your bikes lined up in the back, or have your camping supplies strewn about, our available accessories allow you to better utilize your available storage space and free up more areas for other needs. We'll work with you to identify where we can maximize garage and storage space to make your life easier.
If your newly installed slatwall storage doesn't alleviate all your storage concerns, we can help optimize your available space into a solution that works best for you. Our garage storage technicians can install an array of cabinets to give you more secure options for your garage.
We can style your new garage storage cabinets to meet your space's style requirements. We'll work with you to install cabinets that fit into your existing aesthetic or help redefine your entire room with eye-catching colors. In addition, our cabinetry team can ensure you have the increased storage capacity you need to make your space more dynamic and functional moving forward.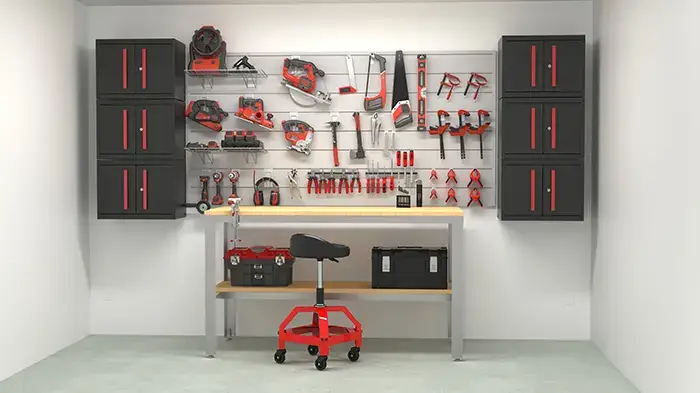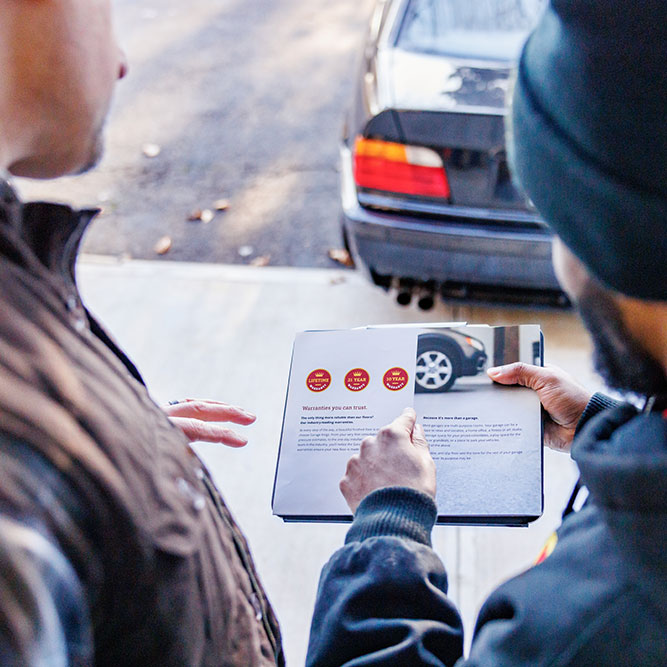 Turn to Garage Kings for Your New and Improved Garage Storage Solutions!
You want the right team for the job whenever you need a quick and efficient way to improve your garage's storage capabilities. Garage Kings has become the top garage provider in the nation, and we take the time to ensure our customers are completely satisfied with their new solutions. From slatwalls, cabinets, and shelving units, we can make your garage more dynamic and ready to safely store your belongings for years.
Contact our team to learn more about our available storage solutions and find a Garage Kings location near you today!
What people are saying:
Sean M.
Garage Kings did an awesome job on both my garages. From quoting process through finished product, they were always punctual and professional each step of the way. The crew that came out to do the install did an amazing job and were very thorough even in the cleanup upon completion. I would highly recommend!
Chris B.
Wonderful experience and great results! If you are considering this service to make your garage more beautiful … or considering this over the paint that will disappoint eventually, don't hesitate and contact Garage Kings! Could not have been more happy with how our garage turned out!
Dominic S.
Professional technicians and fast service. Our garage floor looks great!
Stan S.
I'm a developer and contractor by trade. These guys are the only ones I would ever allow to perform work on my home. No cutting corners, no excuses. The job was done right the first time.
Jennifer W.
This is the second garage floor that Garage Kings did for us. The floor is beautiful. I've been impressed with Garage Kings' commitment to customer service and that's a big reason I had them come back. I've had a lot of service vendors to the house for projects and Garage Kings stands head and shoulders above all of them for customer service. I've been totally "floored" by how attentive they are to every detail and won't consider the job done until I'm satisfied. If you use someone other than Garage Kings for your garage floor you've got the wrong company.
Dean B.
Great company. Family owned. Everything was completed on schedule and looks great.
Melissa T.
We used Garage Kings to make the ugly floors in our newly purchased house to showroom worthy! We have had 2 neighbors book them to do their garages as well. Thank you!
Gil B.
The men who did the job showed up when they said they would, were courteous and professional and the garage looks so good I don't want to park the cars in it. We have had a lot of contractors for various projects in the last couple of years and truthfully Garage Kings are the only ones who I would highly recommend.
Gerald C.
The results of Garage Kings doing my garage floor was outstanding. I could not be more pleased. Such a higher quality than regular epoxy coatings.
Judith N.
We have used Garage Kings for two projects at our home. First was for a garage floor in an addition. That turned out fabulous! The crew and their workmanship are top notch. So impressed, we used them for a vault project in our basement. Love the results! Highly recommend them for all your garage/basement flooring needs and/or projects.
Brick L.
The mark of a truly great company is not what they do the first time but how they stand behind what they do in the future. I had a floor done for me earlier this year. I had some issues that were not terrible but I was not completely satisfied. I called their office, they sent someone out to look. The company returned and made the problem a thing of the past. What a fantastic company to deal with.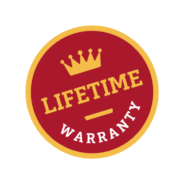 Our floors are made to love for life
(So are our free estimates.)